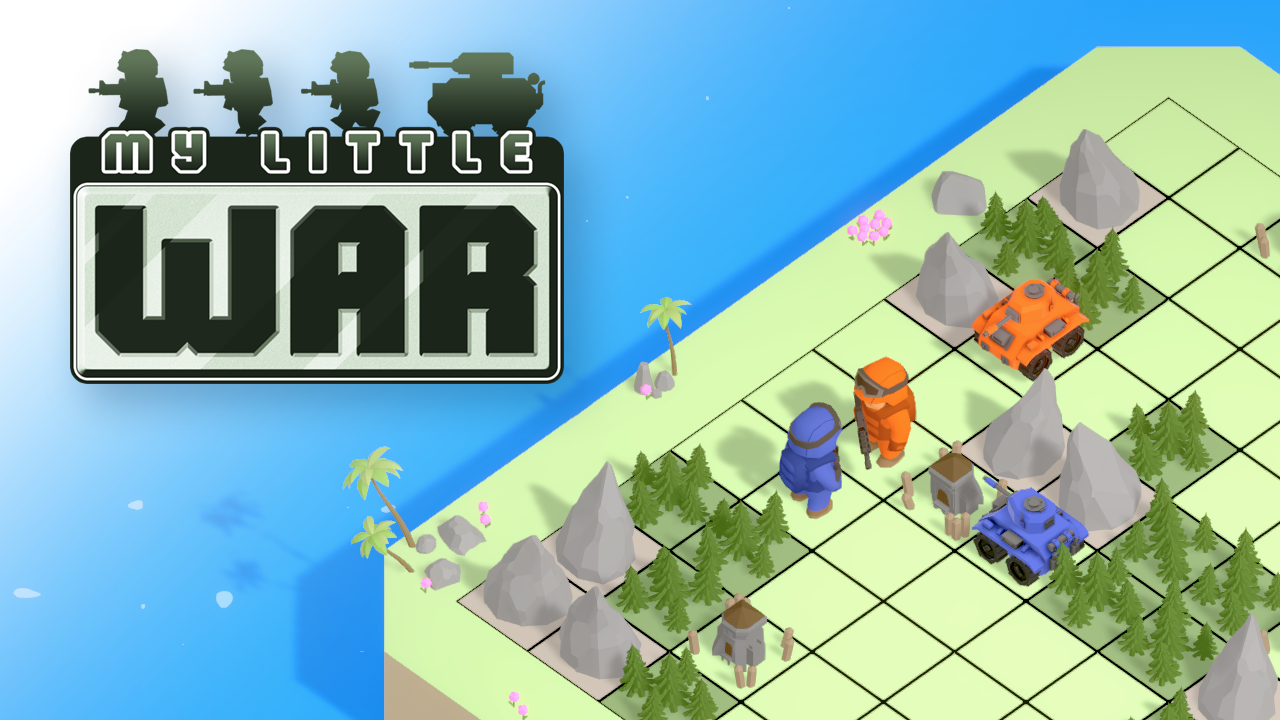 My Little War
A downloadable game for Windows and macOS
Face off against your friends in a turn-based strategy of little proportions!
Inspired by Advance Wars, Fire Emblem and Final Fantasy Tactics, My Little War is a hotseat multiplayer turn-based strategy in which two players must challenge one another in a battle over land.
Command infantry and tanks and use the terrain to outwit your opponent!
My Little War was created in 6 weeks by a second-year student at the Academy of Interactive Entertainment, Melbourne.
How To Play
Click the left-mouse button to select units and move them.
Click the right-mouse button to deselect units and restart their move.
After a unit has moved, click a highlighted tile to attack an enemy.
Or click your unit to make them wait.
At any time, click the End Turn button to give control to your opponent.
Credits
Please refer to the full list of credits.